Groundworks specialists, Mackoy, continue their backing of Eastleigh FC with thousands of pounds worth of sponsorship to the local club.
There are many things that we pride ourselves on here at Mackoy; providing expert groundworks and civil engineering services, building communities throughout the south coast and giving back to those communities, such as building local playgrounds, charity days and of course, sponsoring local football teams.
With that in mind, we are pleased to announce that we have renewed and extended our support of Eastleigh Football Club, by sponsoring parts of their ground for another season (2019/2020).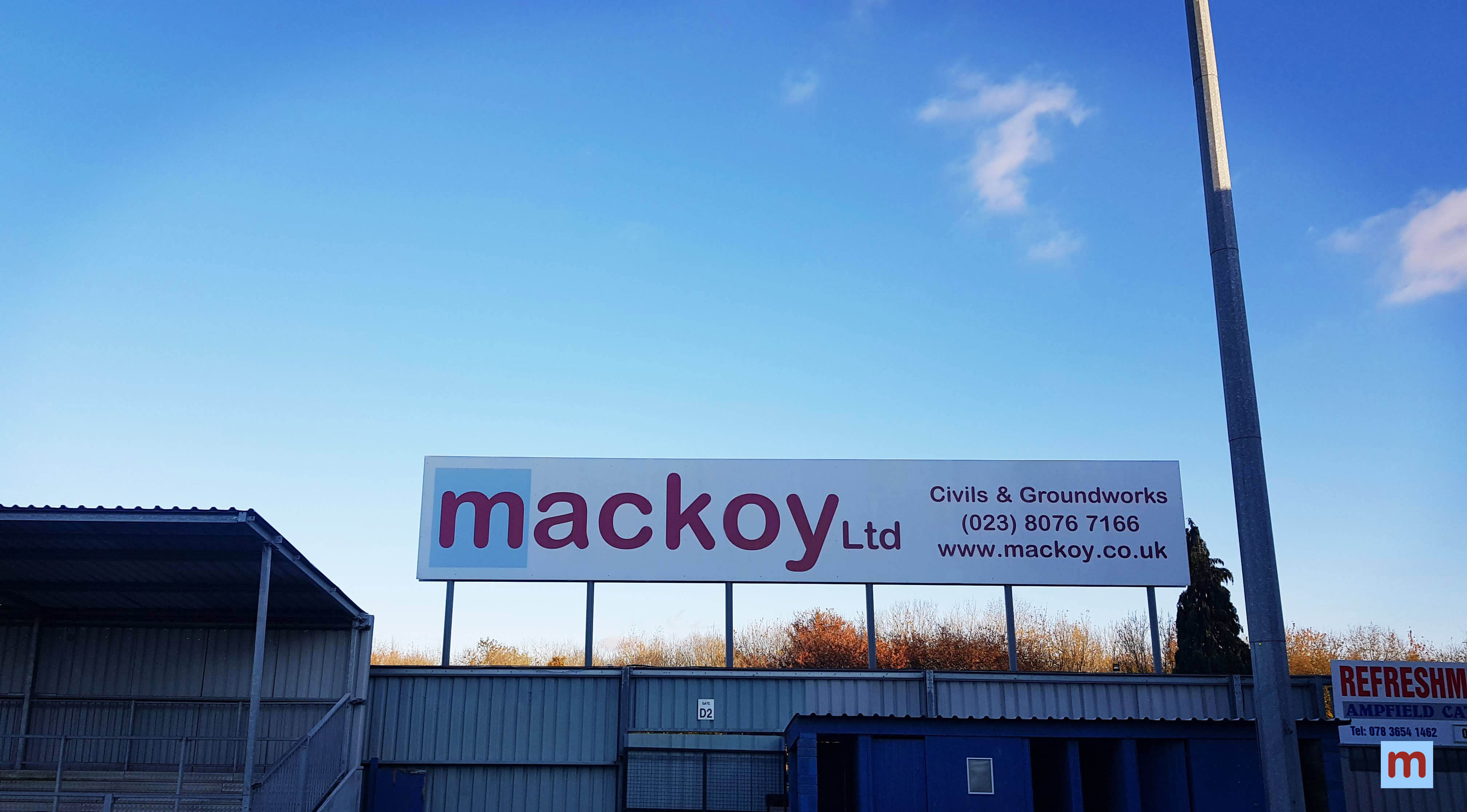 About the Sponsorship
In 2015, the Mackoy Community Stand opened, without over 2,000 seats for both the home and away supporters, including 24 pitch-level wheelchair bays. We've sponsored Eastleigh FC for four years, and as such, have the signs on the community stand and pitch-side banners, as well as the huge skyboard facing the pitch and Stoneham Lane, next to the M27 - you'll be hard pressed to miss it.
Chief Executive Officer, Kenny Amor, said: "It's great to receive ongoing support from Mackoy, they've been providing sponsorship for years now and it's a great help to the club". For us, continuing support to Eastleigh FC was a no brainer; they're a great local team and deserve all the success they are getting. They also place community at the heart of a lot of what they do, so we knew we wanted to partner with a brand that shares our values.
"The Mackoy brand is a good fit for us; we want to ensure that the community is a positive, successful and friendly environment and so do Mackoy", continues Amor.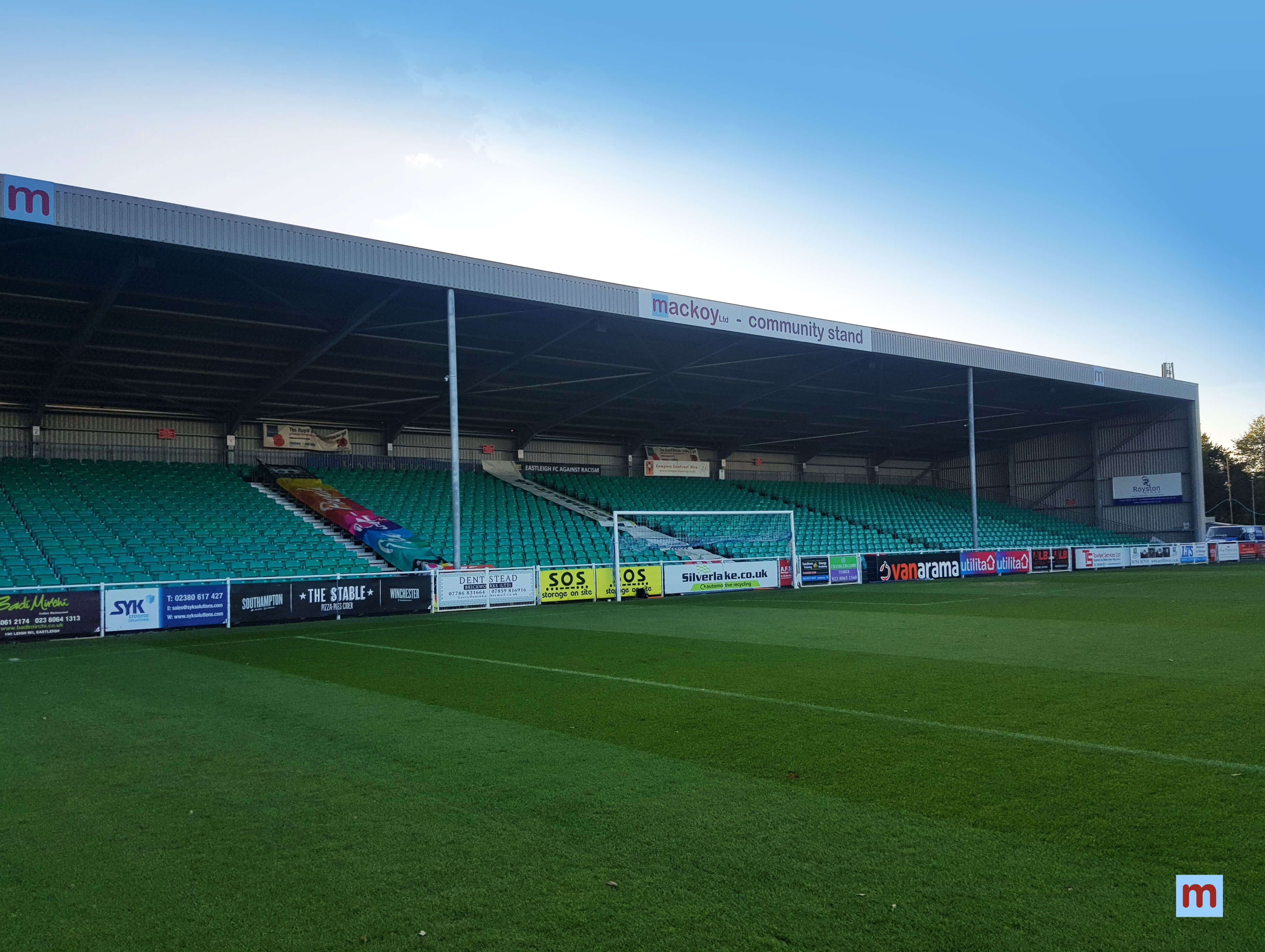 About Eastleigh FC
Founded by Derik Brooks in 1946 as 'Swaythling Athletic Football Club', the now-named Eastleigh Football club – and more affectionately known as Spitfires - have been going from strength to strength, with a televised second round FA Cup tie this weekend against Crewe Alexandre, bringing in some much-deserved attention to the club. Eastleigh FC have seen crowds swell over the past six years with average gates close to 2000 built on their strong links in the local area.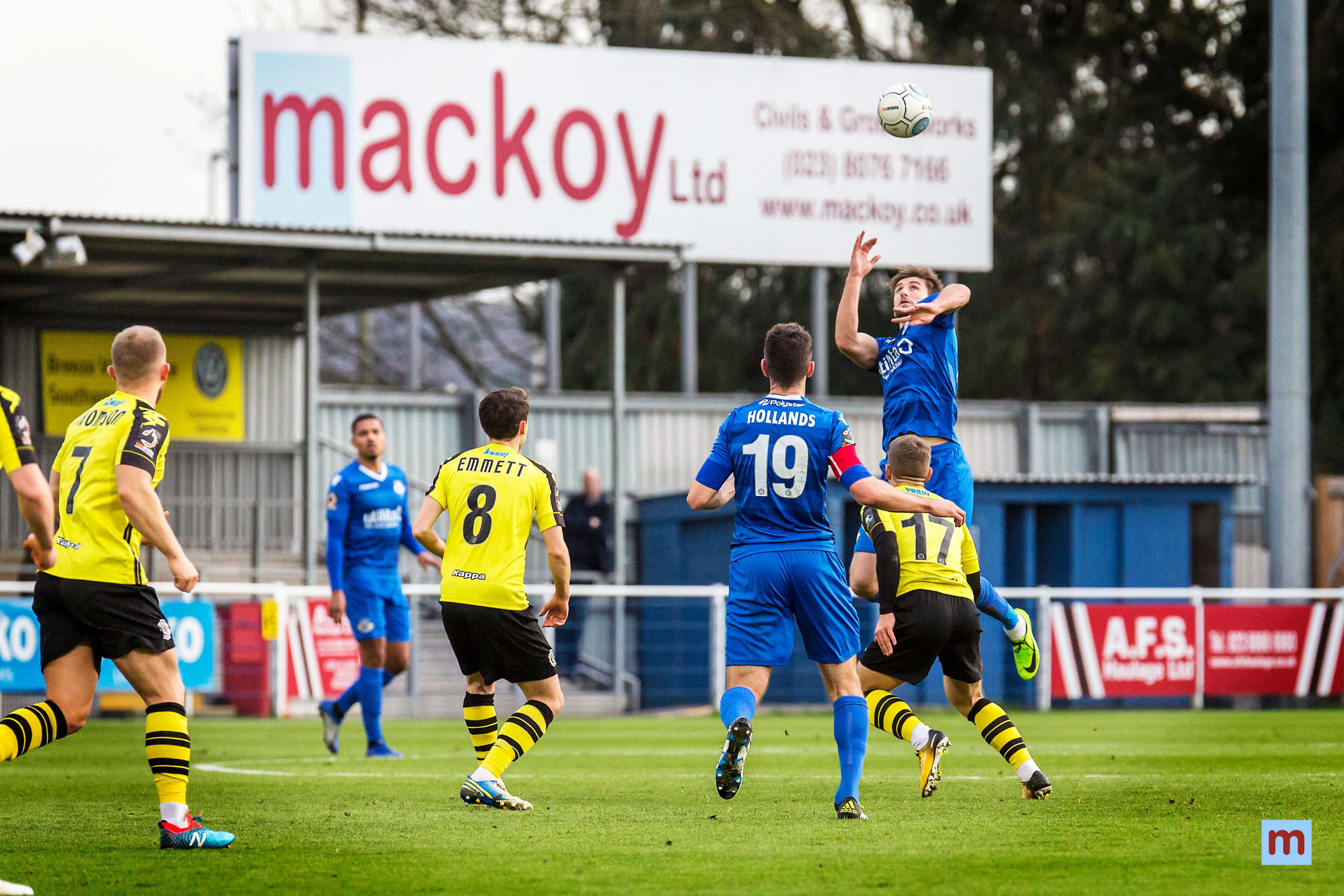 Mackoy's Community Work
We're pleased to sponsor these types of initiatives and the Spitfires are such a great club that we enjoy partnering with them.
With Mackoy, we build communities and give back to them and so if you've followed us for a while, you'll know that we ardently give back - check out some of the other sponsorship work we've done.