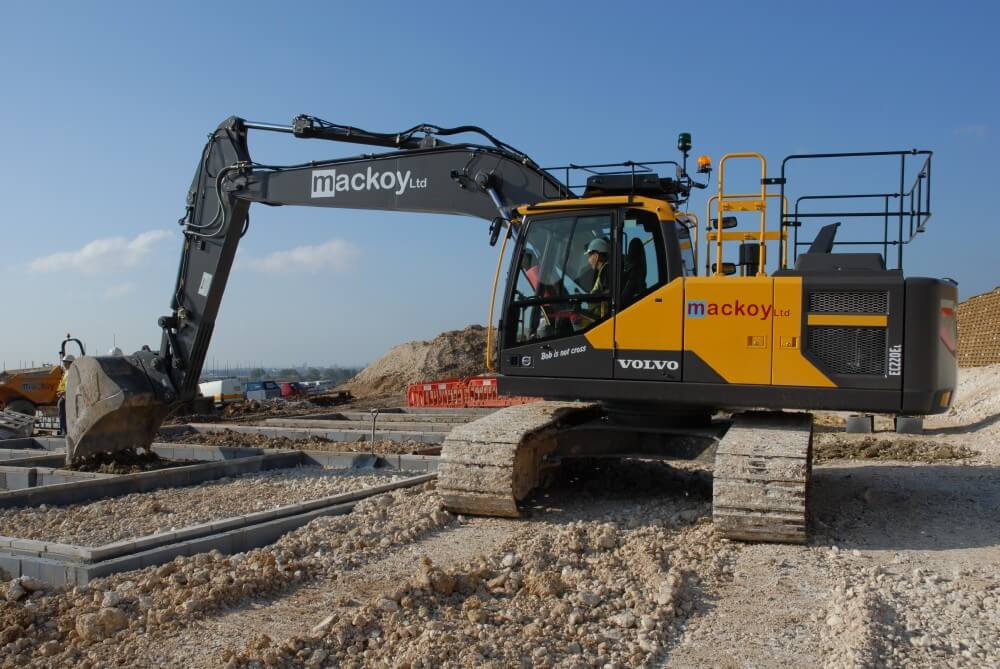 Mackoy Ltd – Volvo EC220E
To support our business in 2016 further within the house building and civil engineering sectors, Mackoy Ltd are making further plant investments to increase capacity and efficiency. These include larger capacity machines, haulage transport to support materials and plant movements, dumper capacity amongst others.
The first part of this new investment is the acquisition of Volvos' latest EC220E twenty two tonne excavator. This joins a predominantly Volvo fleet accompanying EC140Ds, Compact Excavators and Tandem Rollers.
We've chosen this model based upon their reliability and operator acceptance coupled with great support from both Volvo Sales and Support.
Categories: Plant Machinery