It's very important to us to shine a light on the hard work that our guys do out on site, and so we have internal awards as a way of recognising the good work that they do. These awards give us the perfect opportunity to take a moment to reflect on the achievements of the gangs over the last few months and monitor progress across our multiple sites.
We take into consideration site audit scores, awarded by our SHEQ team and look at those that go above and beyond for our clients.
If you've seen our previous site award winners, you may have noticed that we announce them monthly. We've now changed to announcing the winners quarterly, in line with our company newsletter. So without further ado, our winners are:
Site of the Month
A big shout out to the winners of Site of the Month. May saw Shane Wheeler scoop the award for a small but testing site at Knowle Lane, Fair Oak. Shane kept his head down and his effort at 100% with his team on this 34-unit site. Thank you! £250 to both you and Mike Beare, as the contracts manager on this site.
June's Site of the Month winner was Joe Weightman for Emsworth. The CML push in June was very demanding, with even more works clinched at the last minute, with this, and the additional 278 night works, all completed on time. The 125-unit project is going well, running on time and producing work to a high standard. Well done, Joe, £250 to you and Rick Fall.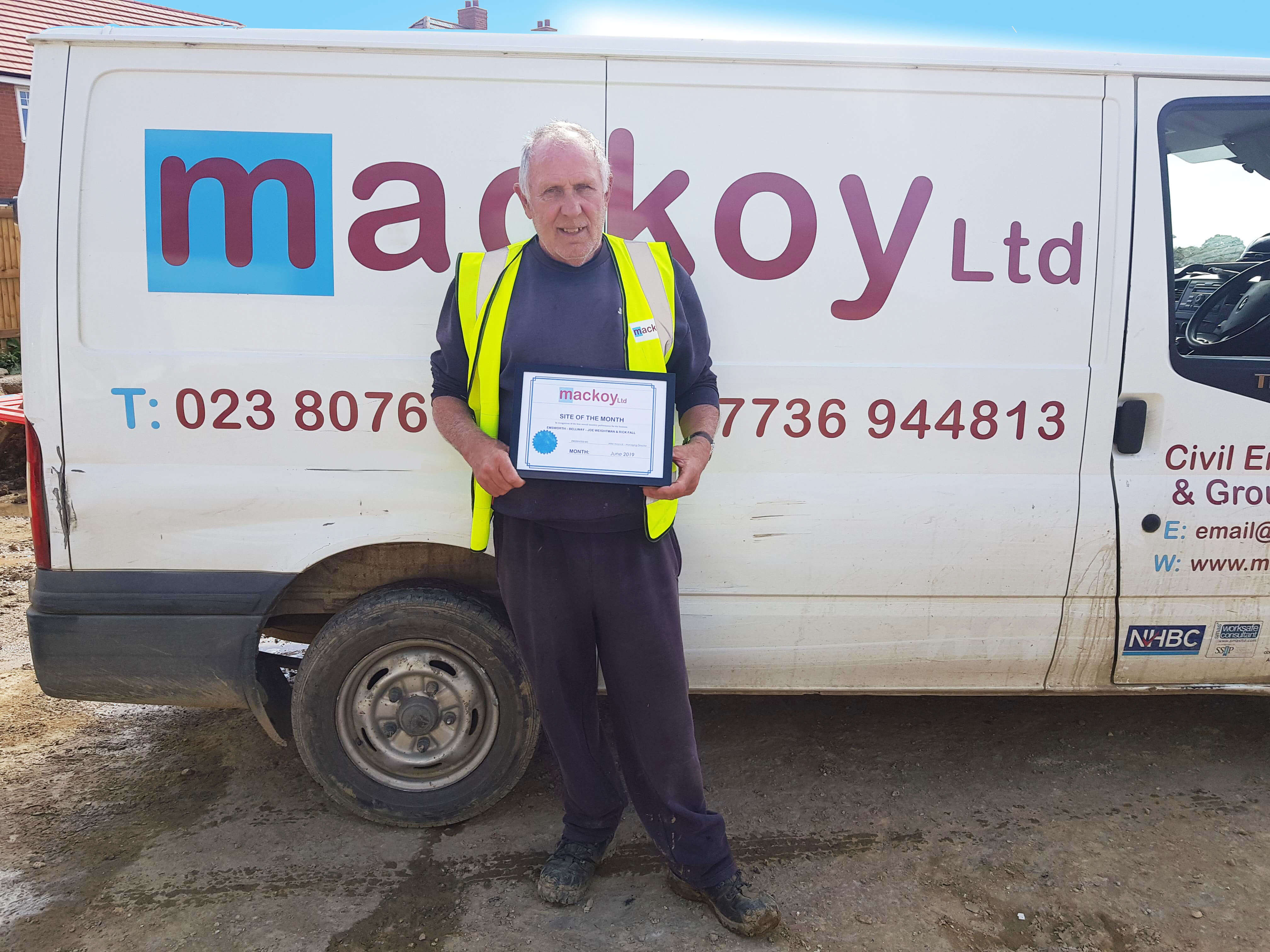 Paul Weaving, AKA Tonbag, takes the prize for July, for grabbing the Portchester job by the horns and getting the job done in difficult circumstances. This contract is for us to develop and install the essential groundwork infrastructure for 120 residential units, as well as excavation works and foundations for two-, three-, four- and five-bed homes. The Cranleigh Road site has proved challenging in areas, but Paul has managed to push through and be on the right tracks for delivering the contract to the highest standard. That's £250 to him, and Rick Fall as Contracts Manager for this Site.
Finally, the August winner for Site of the Month is our Windroos site in Littlehampton. This site is part of a £3m+ contract and Dandara's first scheme from their new region in the south of England. Windroos is a prime example of how a site should be run: it's organised, tidy and well managed and for those reasons, it's taken the top spot. £250 to Kevin Edinberry and Rick Fall.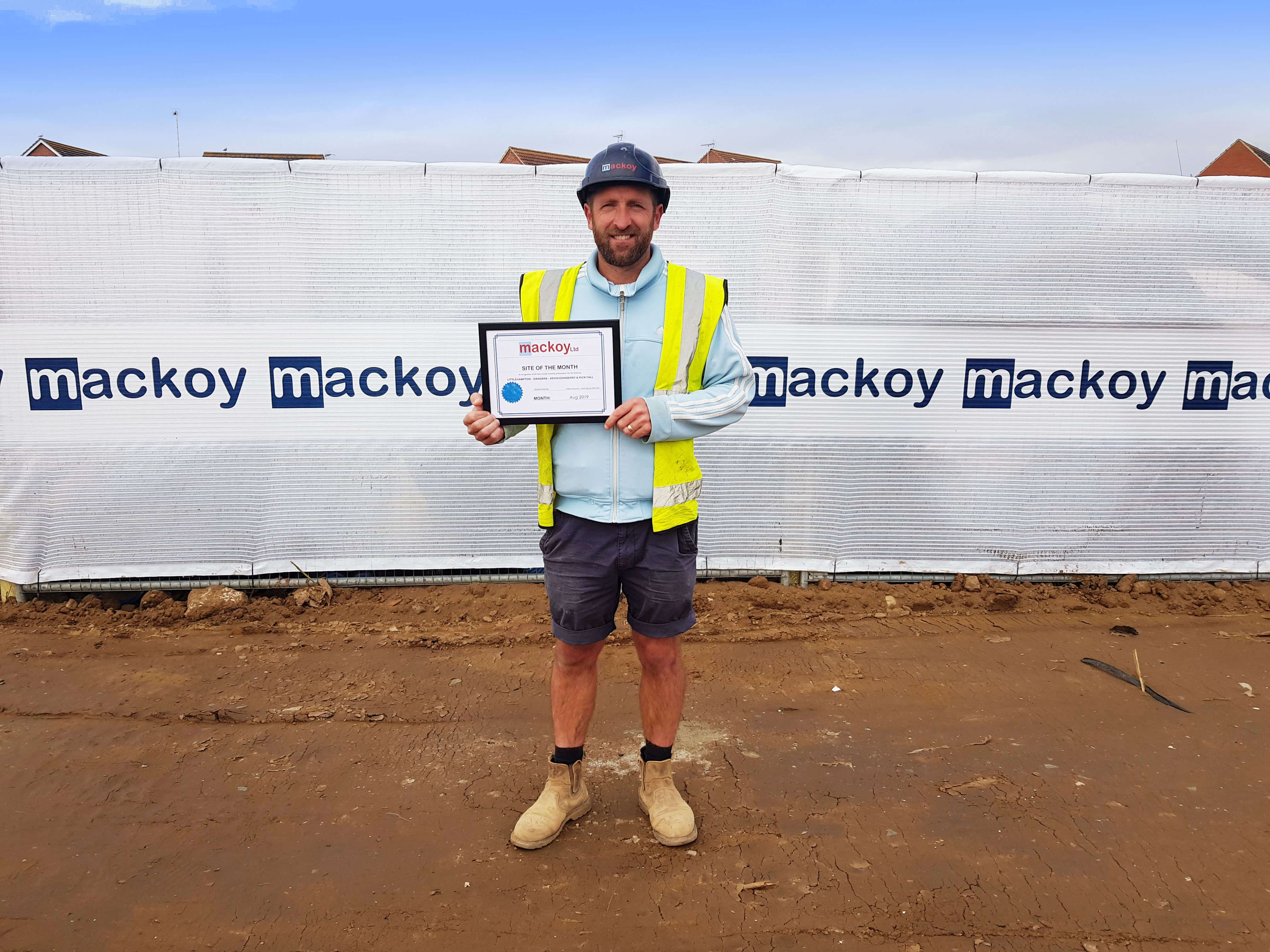 Mackoy's Site Manager of the Month
May's Site Manager of the Month goes to Nick Finn for his great work at Stoneham Park in Eastleigh for up to four phases, cumulating over 200 plots. The work carried out on this site remains at a high standard, as do Nick's monthly SHEQ scores. The work carried out on this site have contributed to be called the development of 'one of the south coat's most iconic property developments in many years', securing a property gong to go along with it, and praise for keeping the park's beauty intact throughout the development. A big thank you and £500 coming your way, Nick.
Another winner is Graham Curtis – commonly known as Geordie – who consistently works to a high standard and his SHEQ scores have made him our Site Manager of the Month for June and July; making him the winner for two months out of the last four months. So that's a total of £1000 to Geordie. Quarter Jack Park is a great example of our high-quality services, with an organised set up, a tidy site and well managed services. As a large scheme in Wimborne, we're responsible for all roads, sewers and foundations and 278 works for this 305-unit scheme, consisting of nearly £12 million worth of works. But Geordie doesn't let this phase him, regularly taking the top spot for our monthly SHEQ scores, this time for June and July 2019.
Finally, our August Site Manager of the Month sees joint winners Ricky Smith and John Woolnough for the Jackson Rowe consortium in Binfield. The guys have been on site for just over a year and will complete the full groundworks infrastructure for this £5 million deal.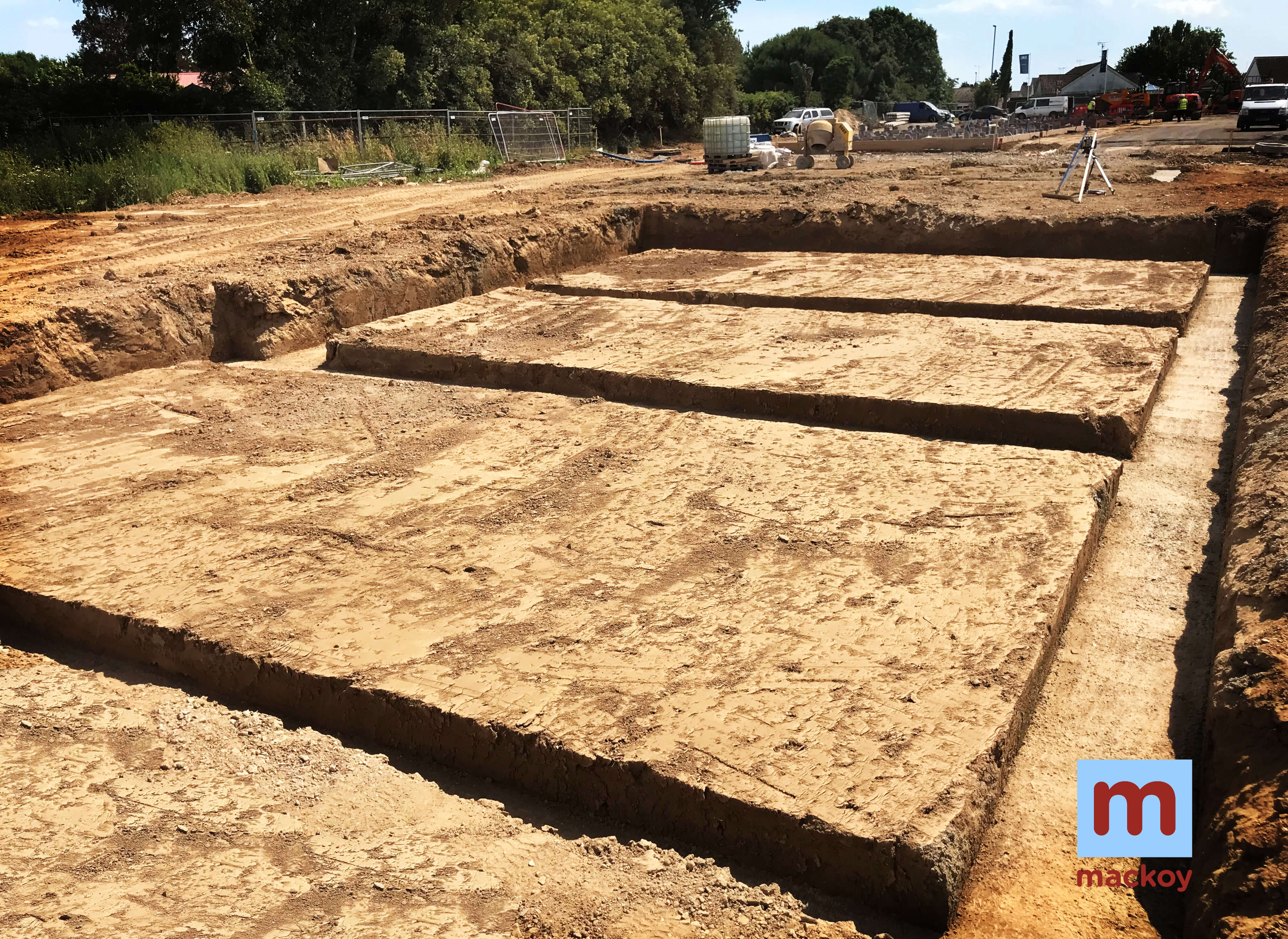 Quality Work Picture Competition Winners
Then, there's our internal quality picture competition. As you may know, we encourage the guys on site to take pictures of the work they are proud of and send it in to us. We then pick monthly winners and award them with £100 as a thank you for caring about – and delivering – high-quality workmanship and a well done for taking pride in the job.
We've been running this competition for a year or so and each month, we're inundated with pictures from the guys showing off their work for our clients. This time, we've focused on well set-up sites, that take into account the health and safety of everyone on site, organisation for efficient working and attention to detail, even underground as well as tidy sites – all of this and more have come across well in the following pictures, and therefore the winners over the last few months were:
Nick Finn, Rick Fall, Sam Bowers and Kevin Edinberry.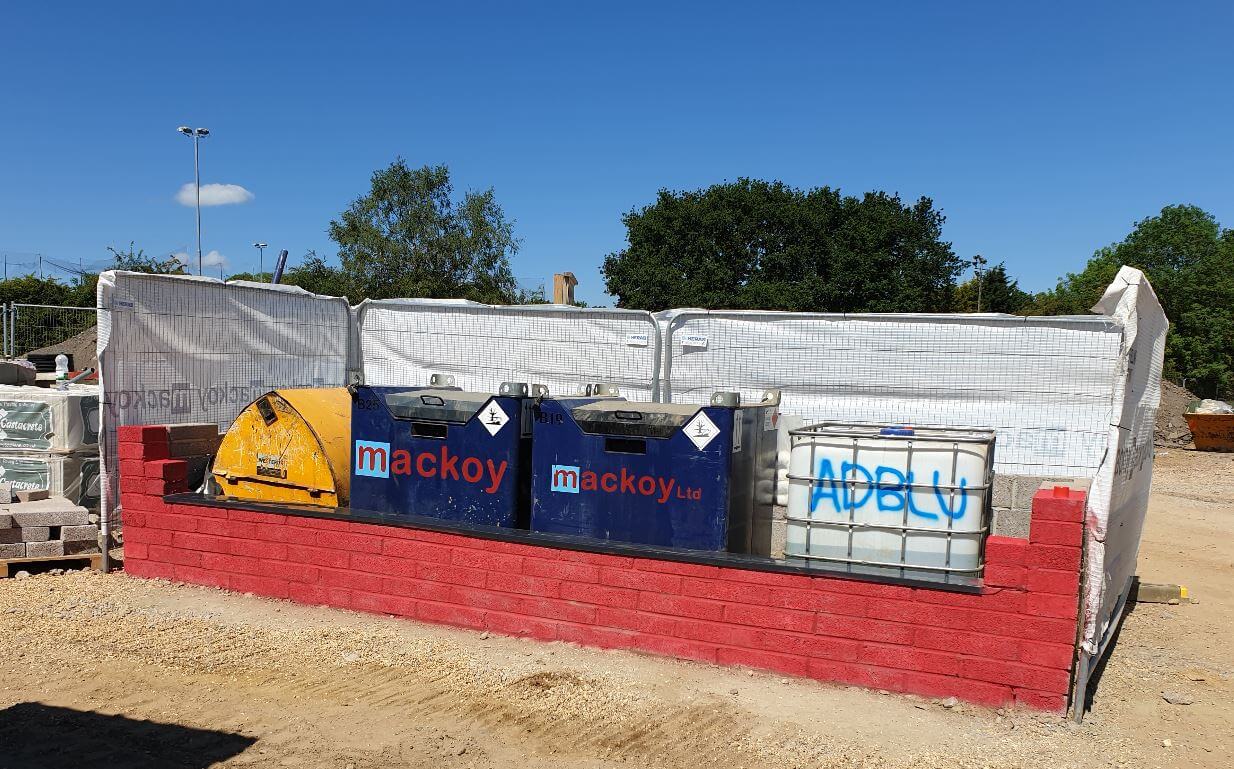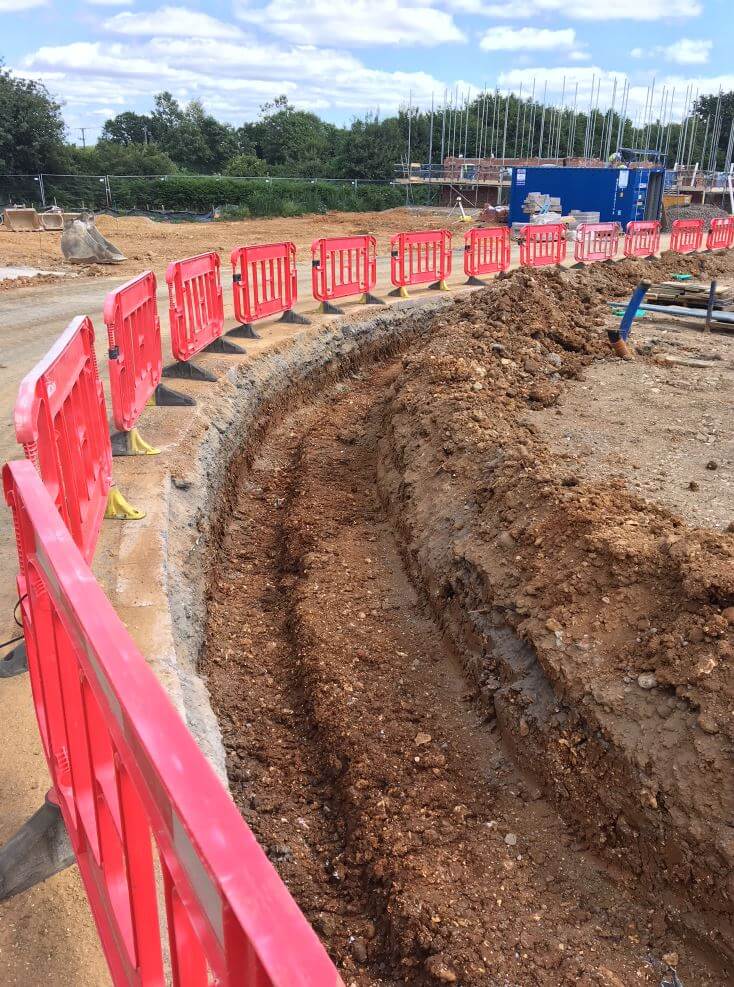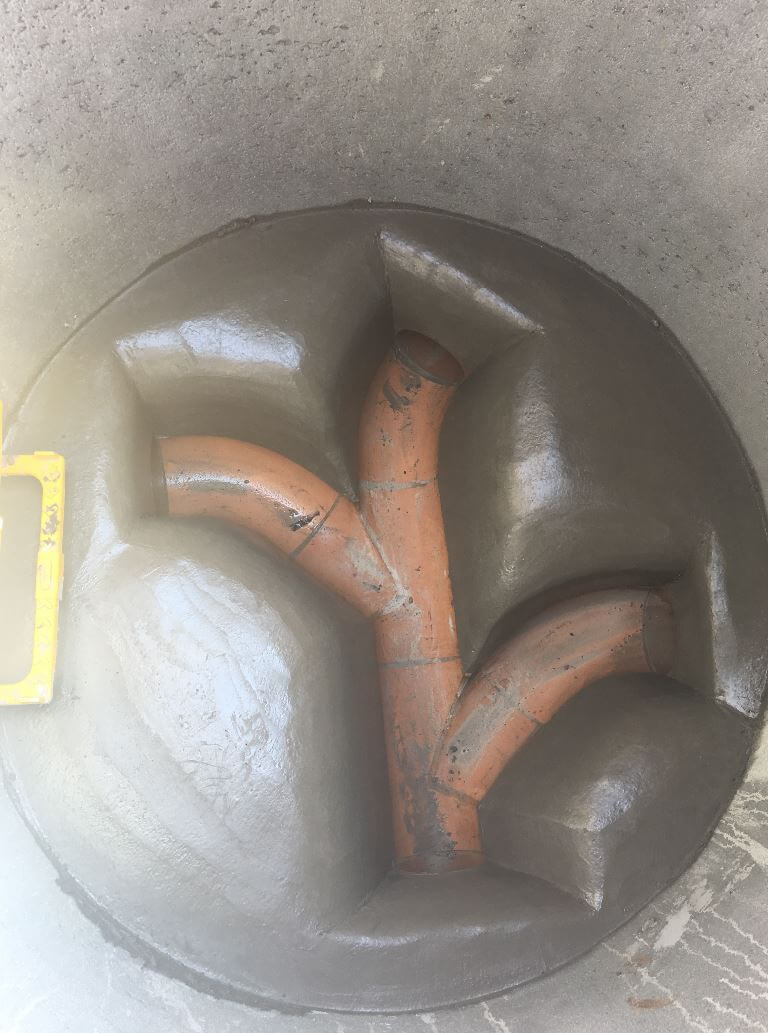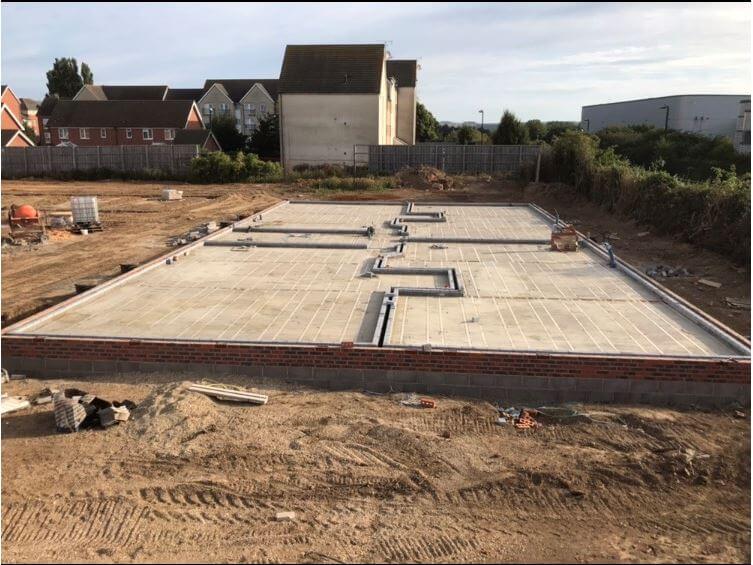 See our previous quality winners.
We are really proud of all of our guys and their sites, so a big well done and thank you for always working hard, for caring bout the details and continuing to work to the high standards that we hold ourselves to.