At Mackoy Ltd we like to align ourselves with clients who share in our commitment to delivering high quality in the British construction sector, so it comes as no surprise that one of our clients, Wyatt Homes, won House Builder of the Year in the 2018 South Coast Property Awards. Arguably one of the most prestigious accolades a house builder can be awarded in the Solent region.
Wyatt Homes Managing Director David Wyatt founded Wyatt in 1990, with David still company MD to this day, and while that's a relatively short tenure in property development (compared to some house builders) this latest Award only emphasises that Wyatt are at the top of their game. Delivering on their promise to bring consumers innovative design and new privately built homes of the highest quality.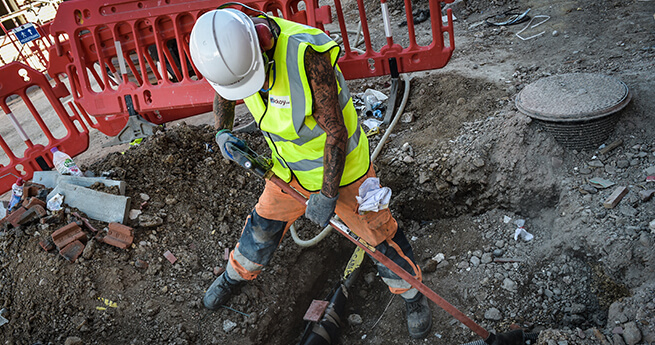 Innovation is something we also like to champion at Mackoy and in an industry such as groundworks & civil engineering it's important to always look for new and better ways of working. Something we, like Wyatt Homes, are always actively pursuing. Just this year we added Air Picks to our CAT and Genny toolkit on site after a successful trial identified Air Digging to be a safer and more effective means of excavating around live services.
More recently than that, we also brought in some brand new 912F closed cab Hydrema dumper trucks as an upgrade to our plant. While these trucks boast better handling capabilities and a wave of new safety features, the closed cab aspect of the design was fundamental in our decision to purchase this model vehicle.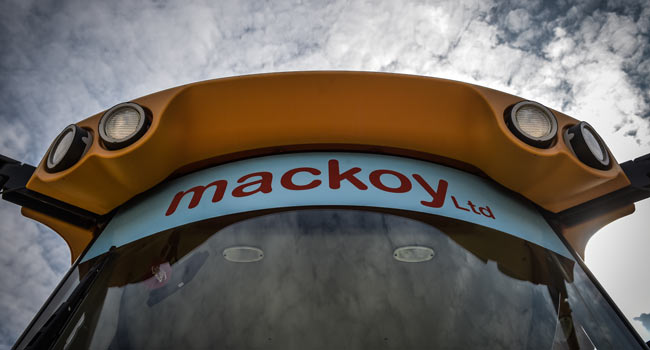 It's this shared dedication to quality control and safe working practices that make Mackoy and Wyatt Homes such a good fit. In the same way as Wyatt have an in-house team covering a range of disciplines we too at Mackoy offer a comprehensive scope of civil engineering and groundworks services, from Site Inspections, and CCTV surveys, to full groundworks infrastructure packages. So it's a pleasure to team up with a developer whose outlook and values align so closely with our own Mackoy vision.
In fact, our groundworks team have been working hard for Wyatt on their consortium build with Morrish Builders in Luzborough, just outside the Hampshire market town of Romsey, with the completed development set to deliver 56 new 2,3 and 4 bed houses to the area by early 2019.
As part of this £3 million contract we've completed the entire groundworks infrastructure on the site, excavating the development in its early stages to dig trenches for each home's new foundations. As well as for new utilities services to be connected, so each home is on the grid with gas, electricity, fresh running water and waste sewage disposal.
Despite completion still a few months away, Wyatt Homes are already marketing their share of the plot's properties to an eager wave of buyers, with prices starting at just £319,995. Taking the development's fantastic semi-rural position and great road and rail links into account, not to mention the high spec finish of the interiors and excellent local school catchment, we're sure it won't be long before each of the homes is snapped up.
Prior to our tenure with Wyatt and Morrish Builders in Luzborough, we also provided groundworks to Wyatt on a previous contract, helping to build 70 plots in Upton, Poole, in a contract worth £2.4 million. In this case our Mackoy groundworks team developed the full infrastructure for 70 new residential dwellings, all of which are now fully occupied.
Wyatt Homes are just one the UK's premier house builders we partner with on a daily basis at Mackoy groundworks & civil engineering. In fact, our first seven years in Business has seen us awarded contract values ranging from £250,000 to over 10 million, in key geographical locations around Britain. To that effect we currently have builds in progress for Bloor Homes in Binfield, Bellway in Emsworth and Barratt in Whitchurch, to name but a few of the high profile housing projects our team has been instrumental in delivering in 2018 alone.
To see more of the great builds we've helped to bring to life in Hampshire, Dorset, Sussex, Berkshire and Surrey, take a look at our Mackoy Projects Page. Or to speak to a member of our Commercial Team about a civil or residential development project you'd like us to tender for, contact us via the form or direct line phone number on our Contact Page.
Categories: Clients , Wyatt Homes